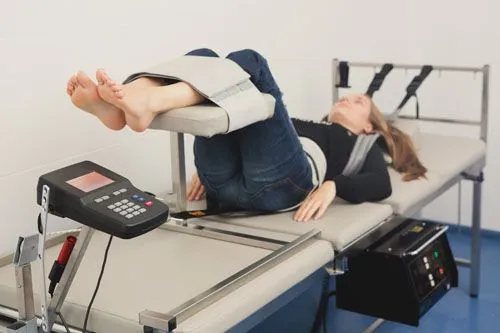 If you have back pain due to a herniated disc or a medical condition, the discomfort can prevent you from completing certain tasks and affect your quality of life. At Hanley Chiropractic Healthcare Inc in Beavercreek, OH, we offer various treatments, such as spinal decompression, to reduce your pain and improve your well-being. Before visiting us, we invite you to keep reading to learn more about this treatment!
What is Spinal Decompression?
Spinal decompression encompasses a group of chiropractic treatments and therapies designed to naturally release pressure from compacted vertebrae, discs, nerves, muscles, and soft tissues in the spine. While each therapy works fine by itself, the benefits are enhanced when used along with other spinal decompression treatments and therapies.
The spinal column houses the spinal cord, so it can negatively impact your central nervous system and overall health when it becomes constricted. The discs, ligaments, nerves, and soft connective tissues can easily become pinched or compressed with age and activity. It is essential to visit your chiropractor for non-invasive, drug-free treatments to correct the problem.
Spinal decompression works by gently and slowly allowing the vertebrae and other tissues to separate slightly, releasing built-up pressure and relieving pain. The process can also relieve other health conditions, pain, and issues connected to the spine and central nervous system.
Benefits of Spinal Decompression
Spinal decompression can provide a variety of benefits. Some of these benefits include:
• Reduces neck pain and back pain
• Alleviates pain due to sciatica
• Reduces numbness and tingling
• Improves mobility and function
• Improves overall health
Conditions Treated with Spinal Decompression Therapy
Spinal decompression therapy works in such a way that the entire body benefits. Almost all chiropractic conditions receive improvement from the techniques. When the pressure is released from compacted nerves, bones, and tissues, an enormous relief is immediately felt.
The following are just a few chiropractic conditions benefitted from spinal decompression therapy:
• Calcified fibroblasts
• Chronic inflammation
• Muscle tension
• Chronic pain
• Ankle and foot pain
• Acute or musculoskeletal pain
• Ligament sprains or tears
• Tendonitis
• Muscle spasms
• Shoulder, knee, and hip pain
Contact us for an Appointment Today
Whether you have persistent shoulder pain, neck pain, or back pain, our team at Hanley Chiropractic Healthcare Inc in Beavercreek, OH, can help. To learn more about the benefits of spinal decompression or to schedule your appointment, call us at (937) 426-4545 today. When you're looking for a chiropractor near me, we are happy to assist you